Regular price
$69.99 USD
Sale price
$49.99 USD
Unit price
per
Sale
Coming Soon
This is an at-home test for cholesterol and lipids. This test offers more measurements than a standard lipid panel assessment. It assesses 9 essential biomarkers such as total cholesterol, calculated LDL, HDL, triglycerides, etc. This test is suitable for individuals who are interested in learning current levels or monitoring heart health insights. It is a hassle-free cholesterol screening, providing easy to understand results for 9 biomarkers to help optimize your heart health.

Measures 9 Key Biomarkers
Finger Prick Sample Collection
Accurate Results in 24 - 48 hrs
View full details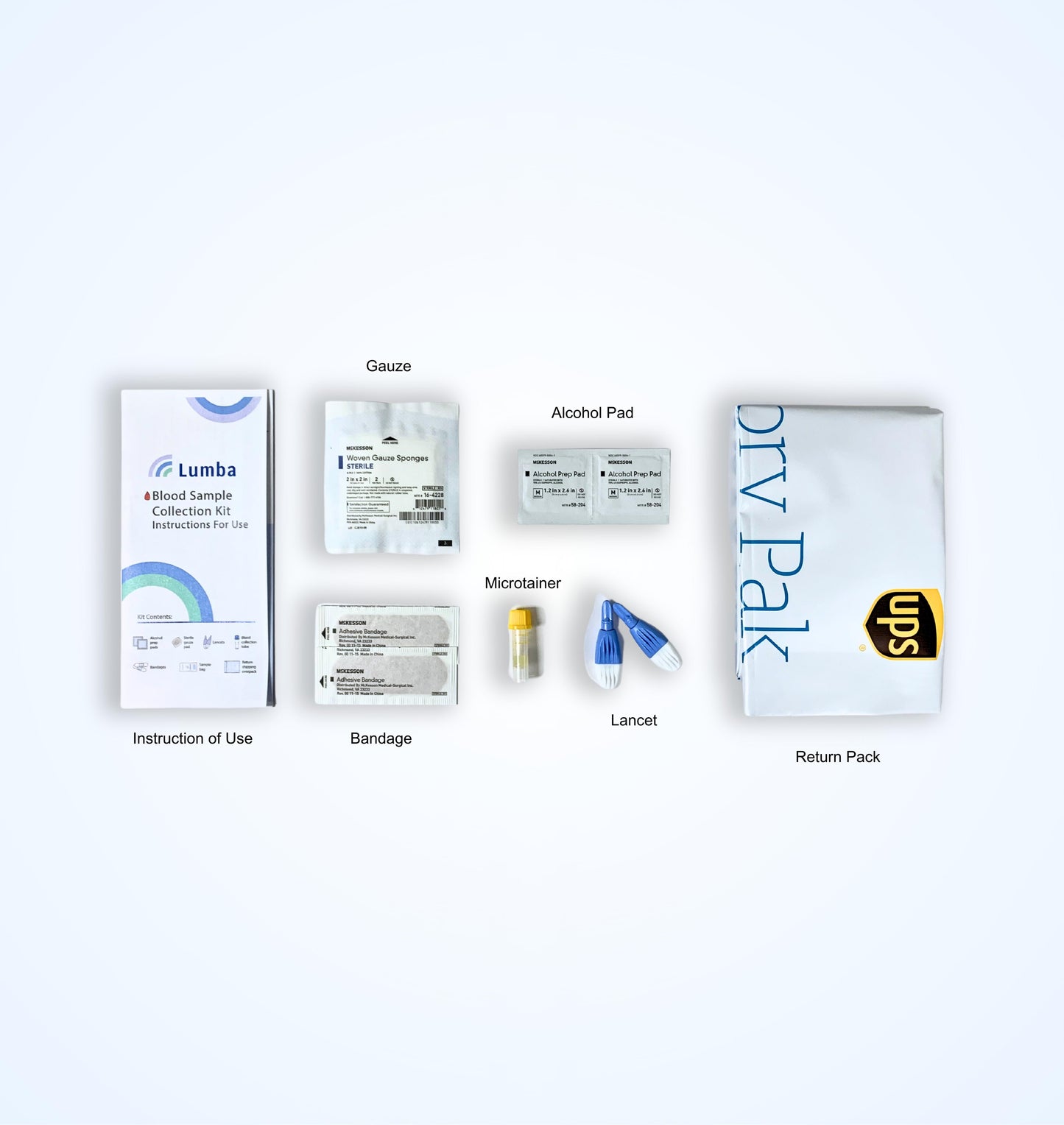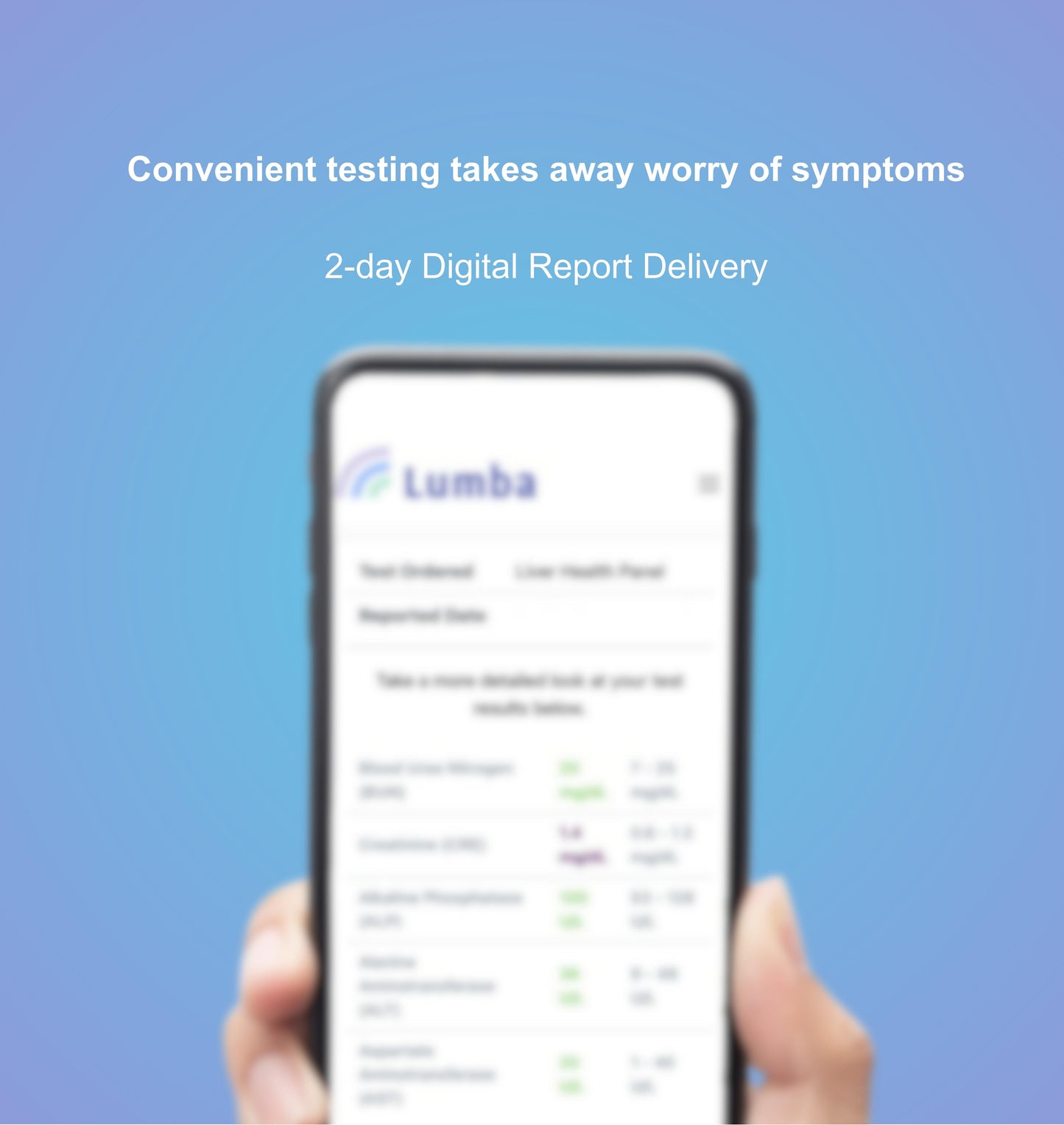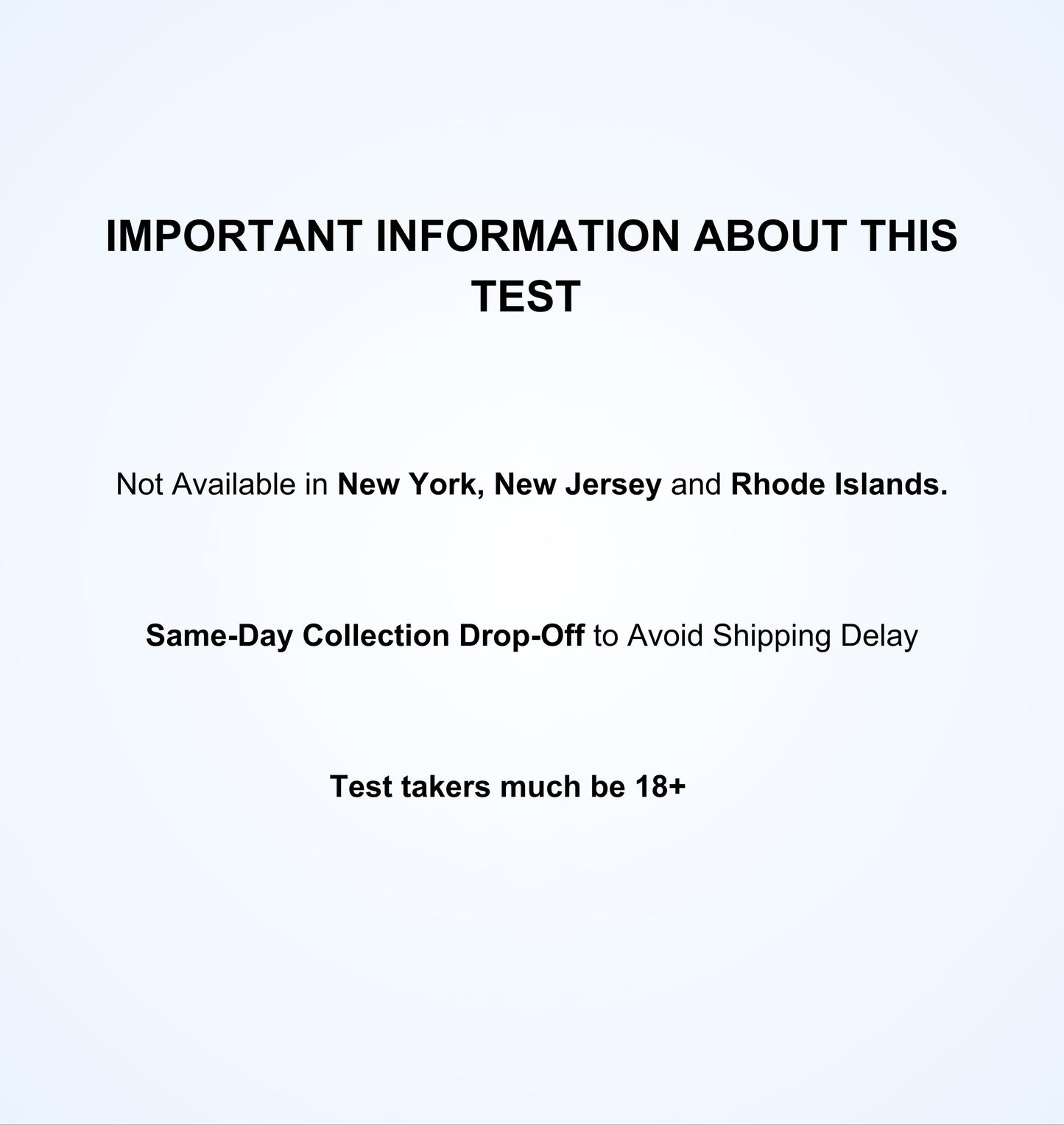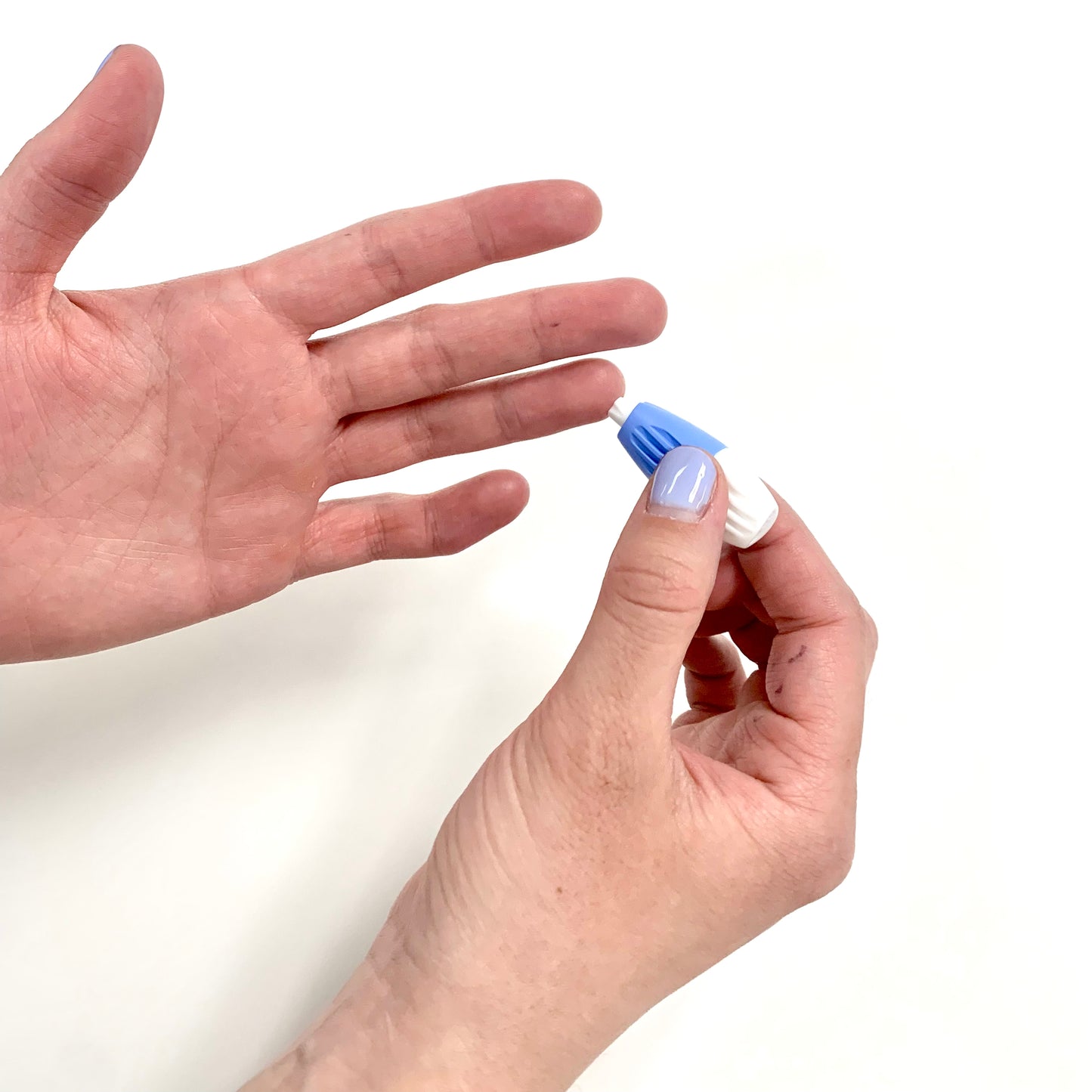 Collapsible content
More Details:

This cutting-edge test kit allows you to easily and accurately assess your lipid levels from the comfort of your own home. Your body needs lipids like cholesterol to build healthy cells, but high levels can increase your risk of cardiovascular disease by causing fatty deposits in your blood vessels that can block blood flow. With our test kit, you check your lipid levels and identify any potential issues early on. 

Our test kit is easy to use; simply collect a small blood sample and send your kit back to our lab. You will receive virtual results that are easy to read and will provide you with all the information you need to understand your current lipid profile. 

This test kit is ideal for anyone looking to take proactive steps towards maintaining their cardiovascular health, or for those who may be at risk for cardiovascular disease due to factors such as family history of high cholesterol, unhealthy diet, lack of physical activity, or obesity. Take control of your health today with our Lipid Panel at-home test.
What's Measured:

Total Cholesterol: helps make cells, hormones, and Vitamin D; high levels can indicate increased risk of cardiovascular disease
Triglycerides: store calories and provide the body with energy; high levels can indicate increased risk of cardiovascular disease
High-Density Lipoprotein (HDL): often referred to as the "good" cholesterol, helps absorb other types of cholesterol and carry it to the liver
Low-Density Lipoprotein (LDL, calculated): often referred to as the "bad" cholesterol, helps transport cholesterol to where the body needs it, but high levels can indicate increased risk of cardiovascular disease
Total Cholesterol/HDL Ratio (calculated): total cholesterol level divided by HDL level; a low ratio is best for optimal cardiovascular health
Non-HDL Cholesterol (calculated): the sum of all cholesterol excluding HDL levels; a high level can indicate increased risk of cardiovascular disease
Very Low-Density Lipoprotein (calculated): a type of LDL that is mostly made up of triglycerides; high levels can indicate increased risk of cardiovascular disease
ALT and AST: ALT and AST are two types of liver enzymes. Elevated AST and/or ALT can indicate liver damage.
What's Included:

Blood collection tube
Sample bag
Alcohol prep pads
Lancets
Bandages
Return shipping overpack
How It's Collected:

This kit involves collecting a finger prick blood sample. You will puncture one finger with a lancet and allow a small amount of blood to flow into the blood collection tube.
Lumba is here for you.
We provide physician-reviewed, CLIA-certified tests that are convenient, affordable, and personalized for your health needs.
Convenient

Test kits are sent directly to your door and results are available online. You can test without ever leaving your home.

Affordable

Prices are 20%+ lower than our competitors so you can access whatever health information you want, whenever you want to.

Personalized

Each test kit is personalized for you, offering a custom testing experience available on your own terms.