Regular price
Sale price
$49.99 USD
Unit price
per
Sale
Coming Soon
This is an at-home test to measure 10 important biomarkers for kidney health. A doctor might recommend this test to detect or rule out kidney damage or disease, or to better understand the body's ability to remove waste.
Measures 10 Key Biomarkers
Finger Prick Sample Collection
Accurate Results in 24 - 48 hrs
View full details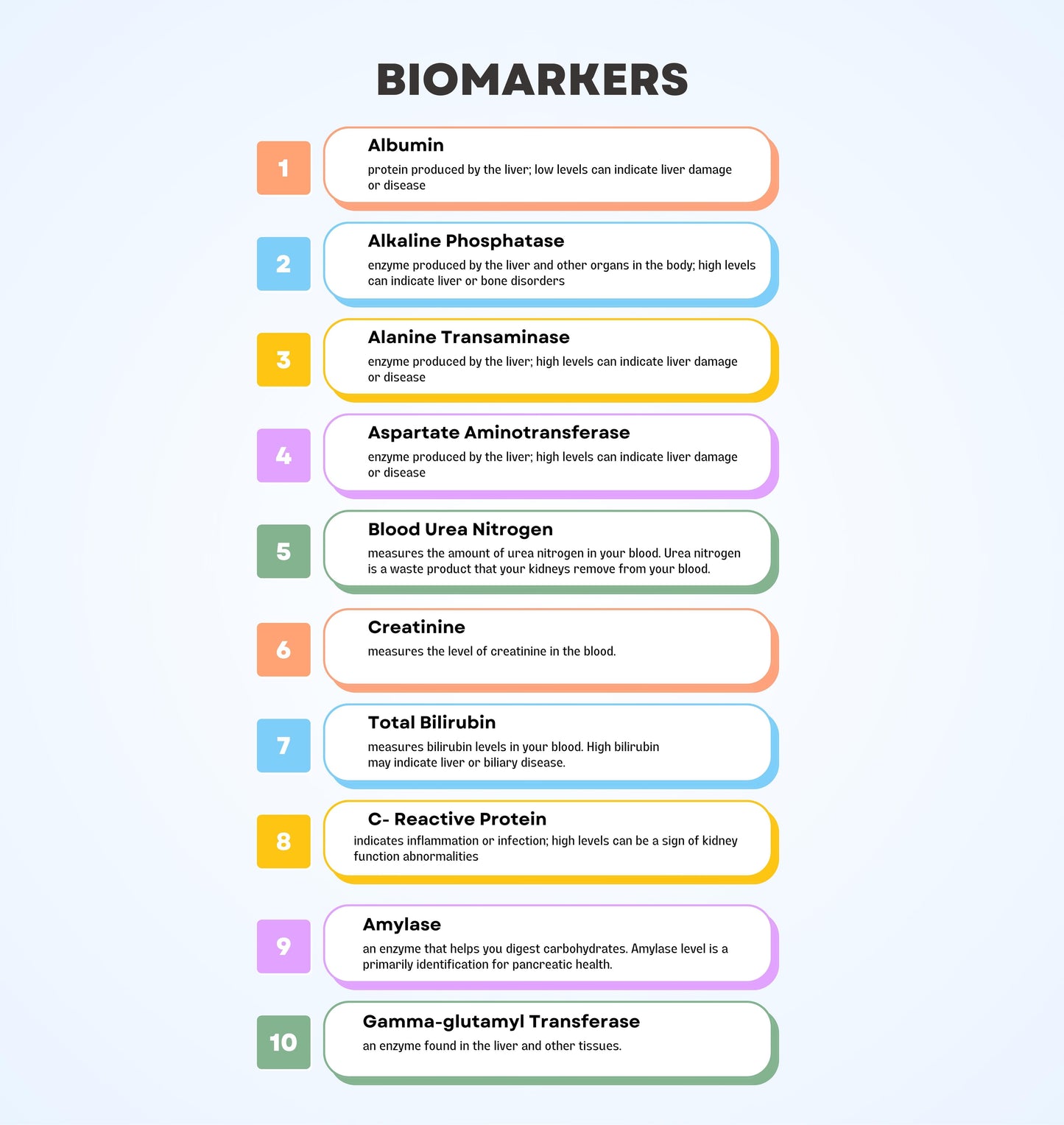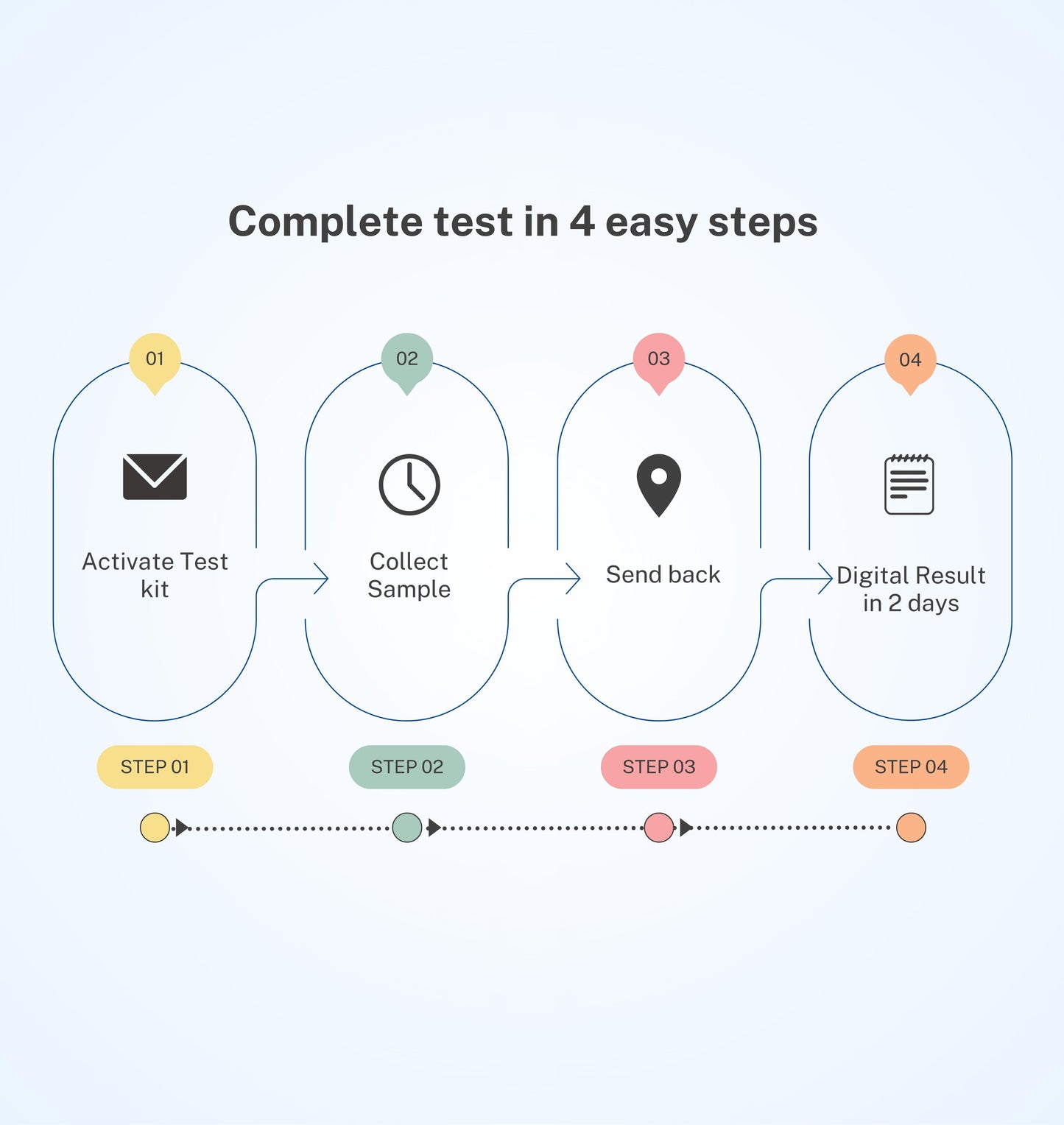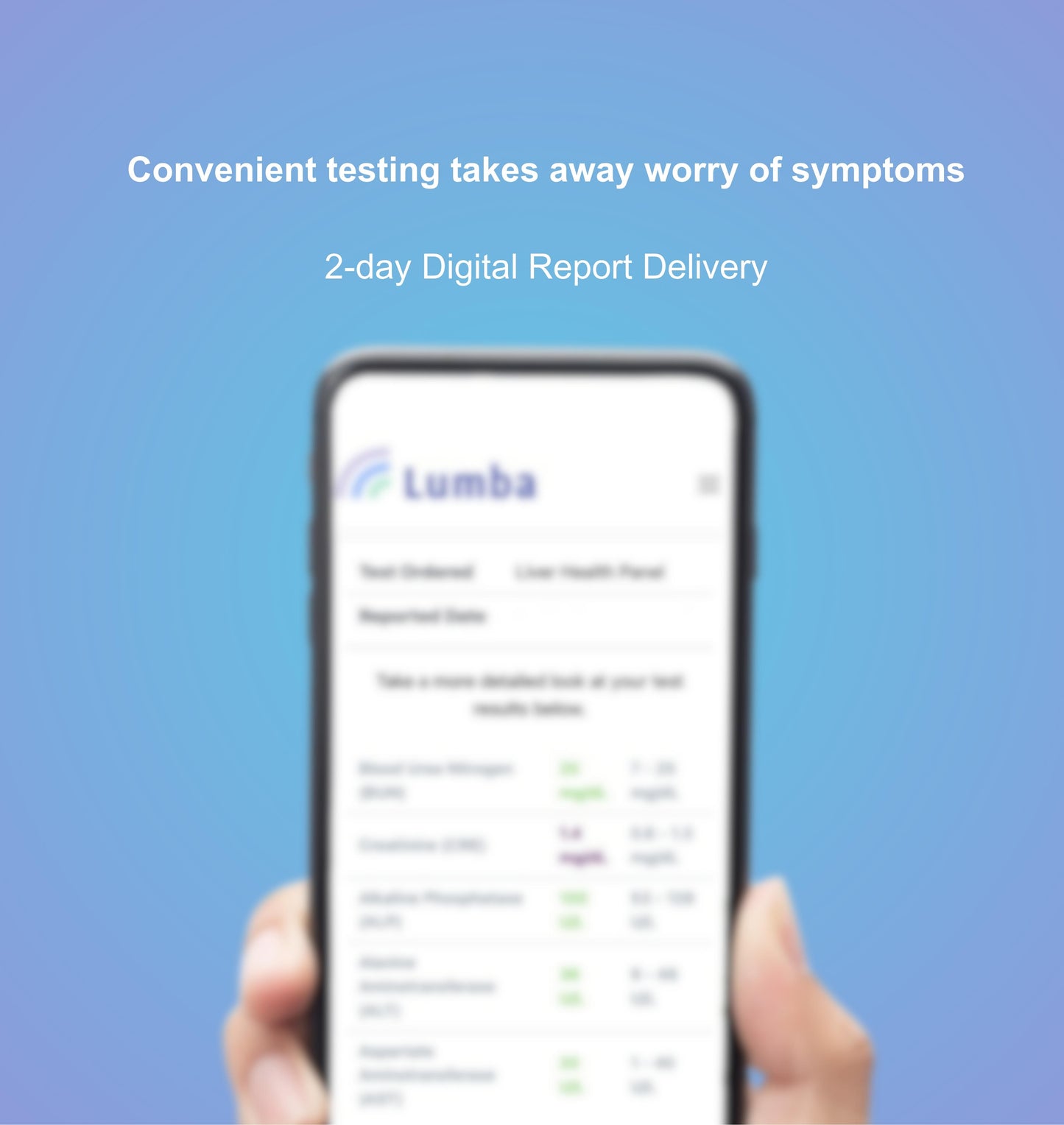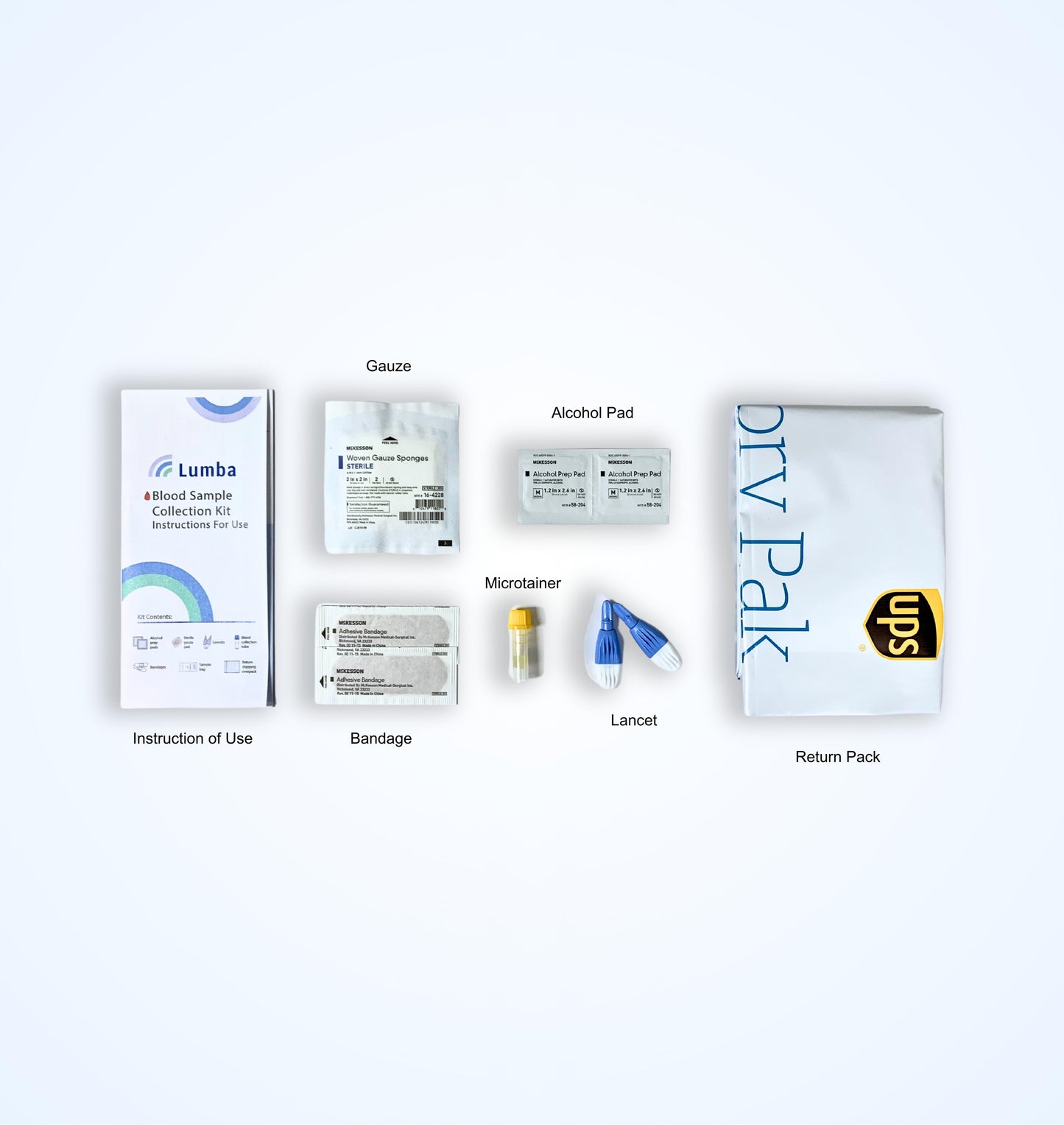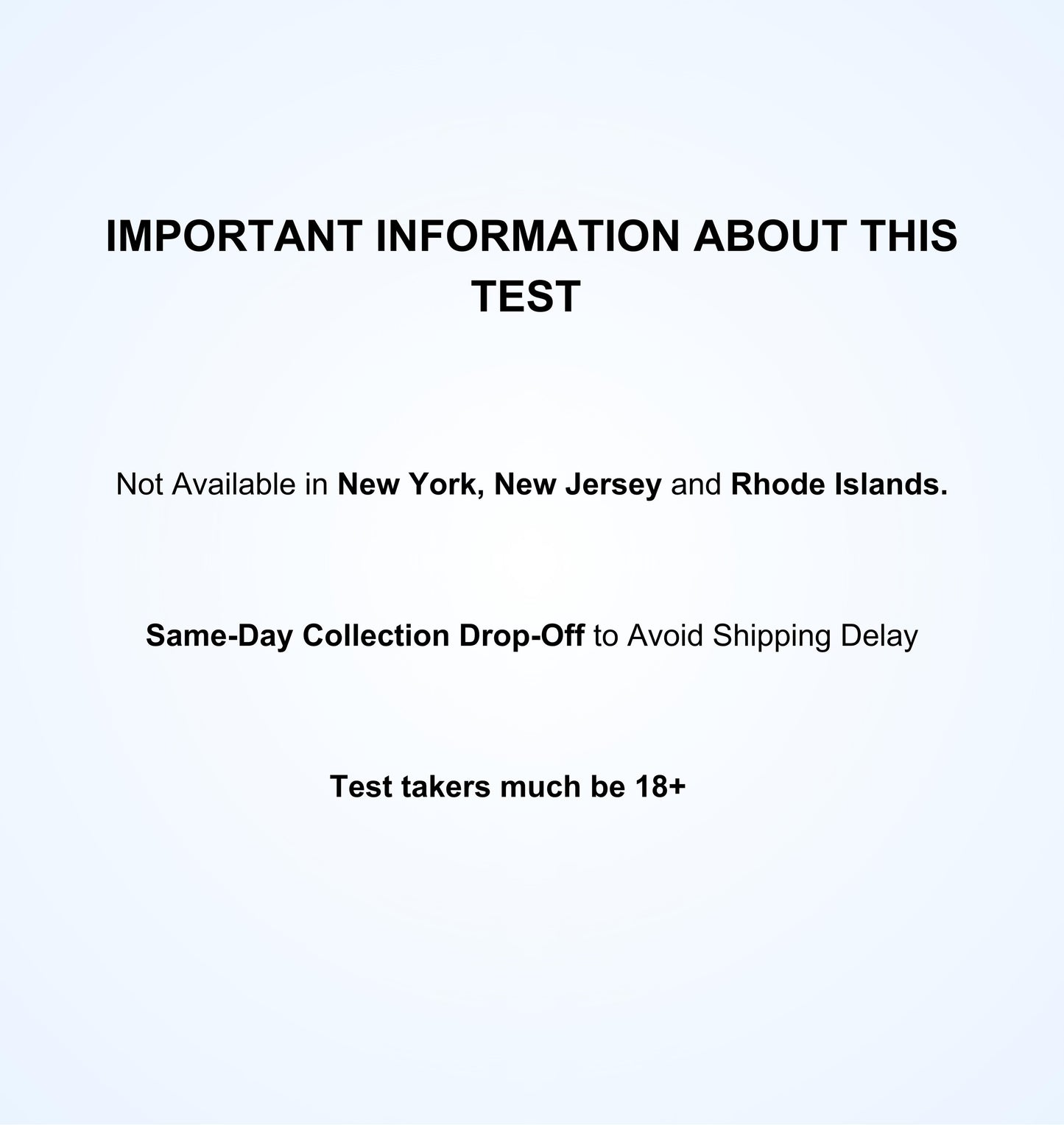 Collapsible content
More Details:

This cutting-edge test kit allows you to easily and accurately assess your kidney function from the comfort of your own home. The kidneys play a vital role in filtering waste and excess fluids from the body as well as maintaining the proper balance of electrolytes. With our test kit, you can check the health of your kidneys and identify any potential issues early on.

Our test kit is easy to use; simply collect a small blood sample and send your kit back to our lab. You will receive virtual results that are easy to read and will provide you with all the information you need to understand the current health of your kidneys.

This test kit is ideal for anyone looking to take proactive steps towards maintaining their kidney health, or for those who may be at risk for kidney disease due to factors such as hypertension, diabetes, or a family history of kidney disease. Take control of your health today with our Kidney Health Panel at-home test.
What's Measured:

Albumin: protein produced by the liver; low levels can indicate liver damage or disease
ALP: enzyme produced by the liver and other organs in the body; high levels can indicate liver or bone disorders
ALT: enzyme produced by the liver; high levels can indicate liver damage or disease
AST: enzyme produced by the liver; high levels can indicate liver damage or disease
BUN: measures the amount of urea nitrogen in your blood. Urea nitrogen is a waste product that your kidneys remove from your blood.
CRE: measures the level of creatinine in the blood.
TP: Total protein test measures the amount of protein in your blood. Proteins are important for the health and growth of the body's cells and tissues.
C-Reactive Protein: indicates inflammation or infection; high levels can be a sign of kidney function abnormalities.
AMY: Amylase is an enzyme that helps you digest carbohydrates. Amylase level is a primarily identification for pancreatic health. AMY levels are also valuable for the ongoing monitoring of chronic (long-term) pancreatitis.
GGT: Gamma-glutamyl transferase is an enzyme found in the liver and other tissues.
What's Included

Blood collection tube
Sample bag
Alcohol prep pads
Lancets
Bandages
Return shipping overpack
How It's Collected

This kit involves collecting a finger prick blood sample. You will puncture one finger with a lancet and allow a small amount of blood to flow into the blood collection tube.
Lumba is here for you.
We provide physician-reviewed, CLIA-certified tests that are convenient, affordable, and personalized for your health needs.
Convenient

Test kits are sent directly to your door and results are available online. You can test without ever leaving your home.

Affordable

Prices are 20%+ lower than our competitors so you can access whatever health information you want, whenever you want to.

Personalized

Each test kit is personalized for you, offering a custom testing experience available on your own terms.